Track2Pay®
Send invoices with intelligent and automated tracking
What is Track2Pay?
Usually, we do not know what happens to the invoice from its issuance to the moment of collection. It is from the expiration date when we discover if our invoice has been attended on time or if there has been an error or incident.
Track2Pay allows intelligent and automated tracking of invoices. A key solution is to collect your invoices earlier and improve business liquidity.
Until now you've worked for your invoices
Each client is a world and operates in different ways
1.
Multiple channels and different formats.
2.
Lack of traceability after sending the invoice.
3.
Unknown unconformities prevention.
4.
Payments after maturity.
5.
Incidents and errors that appear after claims.

Send through interactive email the invoices that you send today in paper or PDF by traditional email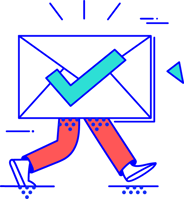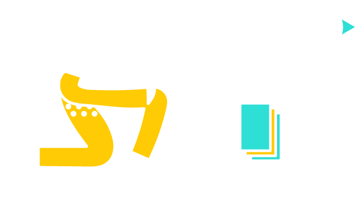 Go a step further with interactive email and get a full control
Cash your invoices earlier,reduces the average minimum collection period by 5 days.
Simplify and automate your invoices issued and their tracking
360 ° invoice view, detecting disagreements or errors before they are due
Improve communication with your clients and avoid disagreements.
Digitize all your invoices on paper and saves 60% time and costs.
Automatic notifications about changes in the status of your invoices.
Do you want to collect your bills earlier?

Contact now and we'll tell you the keys
+1.000 M
documents/year exchanged
+200.000
connected companies
113
countries with exchange
Solve your doubts and start shortening your collection times with Track2Pay®

Currently, almost 50% of the collection delays are due to situations that, had they been known prior to the expiration of the invoice, could have been resolved. Discovering and correcting these situations in advance of their expiration will cause an immediate reduction in the average collection period, and with it an instantaneous improvement in liquidity. TRACK2PAY®, through the automation of the issuance cycle, monitoring and prevention management, contributes decisively to getting paid on time
If you already have a CONNECT solution, send all your invoices for free and pay only for those that have evidence.
TRACK2PAY® works by monitoring the invoice from the moment it is issued until the expiration date agreed with the customer, reacting to the different states that invoice passes through automated working mechanisms. You will be able to verify, from the first moment, if your client has received and opened the invoice, detecting possible errors, and carry out a proactive follow-up throughout the process until the collection.

Everything you need to proactively track and monitor the collection:
Traceability

:

Through the insertion of the invoice from its issuance in a follow-up flow, the programming of interactive reminders of non-payment, customization of the monitoring flow applicable to the invoices and the early detection of the reasons for delay in the collection that can be corrected

Simple integration with your systems in a non-intrusive change of process:

direct connection for the incorporation and export of data and statuses in your ERP, web access to create, modify, send, consult, print or download invoices

Billing management:

Automatic creation and validation of exchanged documents, avoiding invoices rejected by your clients

Generation of evidence for post-expiration

and continuity during the amicable claim process
Yes. TRACK2PAY® can be used on all the invoices you manage, even if they are not electronic. The invoice issuance cycle is automated, so that the company generates an invoice file that is sent to SERES, which is in charge of distributing them in the formats required by your clients: postal delivery, email, EDI ...
The TRACK2PAY® invoice monitoring system is easily moldable and customizable by type of customer or invoice. You decide how you want each of them to be managed, being able to change their workflows at any point in the process.
There are many companies that have already implemented the TRACK2PAY® solution and have been able to see first-hand the advantages it provides in sending, tracking and collecting invoices. Among others:
80% cheaper shipping costs
50% reduction in management costs
25% reduction in billing process costs
The average collection period is shortened by several days
We invite you to access our section of case studies to see for yourself how companies like using TRACK2PAY® and what benefits they have obtained after its implementation.
No, it is a very simple and unobtrusive integration. It does not change the billing process of your company, only the way to reduce costs, achieve greater efficiency in your financial department and reduce the average collection period. In addition, TRACK2PAY® can be easily integrated with your ERP and collection reconciliation systems.
Totally safe. In a traditional paper billing process, there are far more chances of loss or receipt by the wrong recipient. At SERES we are pioneers and we have been promoting the development and continuous improvement of electronic invoicing in Spain for more than 20 years, acting as a Trusted Third Party and facilitating the digitization of our clients. For this reason, our experience is a guarantee of safety and quality in the management of your invoices and in the relationship with your clients and suppliers.
Do you know about a project for receiving invoices?
Our service will allow you to provide differential value to get the most out of a change that will make your company more productive and competitive.
SERES for each stage of the process
Solutions that add value for each stage of the process
3
Issuance / Invoice reception
Anticipate your e-Invoice